Roof Repair & Inspection
Roof Repair & Inspections in the Forth Worth, TX Area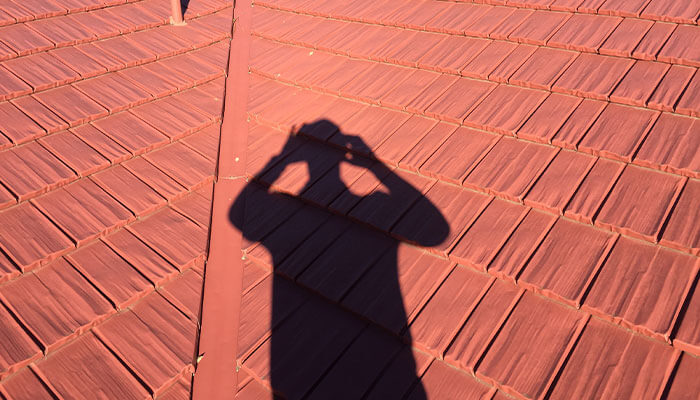 Over time, you are bound to see signs of wear and tear on your roof. In most cases, roof repair will be necessary to restore the integrity and strength of the roof covering your property. The intense Texas sun projects harsh rays that can weaken materials such as asphalt shingles and cause them to crumble.

Texas is not immune to the damaging effects of hurricane season, which lasts from June to November. The rough weather conditions throughout the year can wreak havoc on your roofing system and cause damages that will require repair.

Count on Miller Storm Roofing & Reconstruction for high-quality and efficient roof repair! We proudly provide both residential and commercial roof repair to clients throughout Arlington, Fort Worth, Grapevine, Keller, and the surrounding areas. Our roofing contractors have over ten years of experience with working on all types of roofing systems and are sure to provide you with the solutions you need to remain safe and protected. From flat commercial roofing systems to residential metal roofing, we can fix it all!
---
Signs It's Time for a New Roof
Age
A roof's lifespan depends on its material but generally, your roof should last between 10 and 20 years. If your roof is nearing that age range, inspecting it for damage and wear is essential. In some cases, a complete replacement or re-roof may be necessary.
Leaks or Visible Light
Any water leaks or visible beams of light from inside your attic are signs that your roofing system is malfunctioning. Prompt roof repairs are essential as the issue can grow into a more costly problem down the line.
Visible Damage
Are your asphalt shingles curling and cracked, to the point where you are finding pieces in your landscaping? Can you visibly see cracks or pooling water on your commercial roofing system? If anything looks incorrect or off, chances are that it is. Contacting a professional to complete an inspection is the first step of the roof repair process
Excessive Growth
Have you recently noticed moss growing on top of your roof? If your roofing system is not properly maintained or cared for, nature will move in. Plants like moss can trap moisture, which can weaken and damage any roofing material.
---
Quality Roof Leak Repairs
Do you need a roof leak repair on your home or business? Most clients believe that when they see a missing shingle, they need to repair it. Although this is true in some situations, in most cases, it is a tell-tale sign of the roof system failing.

It's always in your best interest to have Miller Storm Roofing & Reconstruction conduct a thorough property assessment to see if you qualify for a settlement from your insurance company. We'll also tarp the areas that have missing shingles in order to prevent any further water damage. Please be aware that as a policy holder, it is your responsibility to negate damage immediately. Without doing so, your insurance company may hold you liable for any additional damages that have occurred after the fact.
---
Insurance Claims Assistance
Regardless of your needs, you can truly rely on Miller Storm Roofing & Reconstruction for commercial and residential roof repair. If your property was damaged by hurricane-like weather, we can help you get every dollar the insurance companies owe you for your roof repair claim. Even if your claim was previously denied, we will work with the insurance company to cover the maximum amount possible.

Once your insurance claim is properly handled, our roofing contractors will get to work repairing whatever needs fixing! When our team is finished, you will never even know that you needed roof repair in the first place. Our goal is providing clients in the Arlington, Fort Worth, Grapevine, and Keller, TX areas with comprehensive roof repair and services that exceed expectations.