Roof Installation & Replacement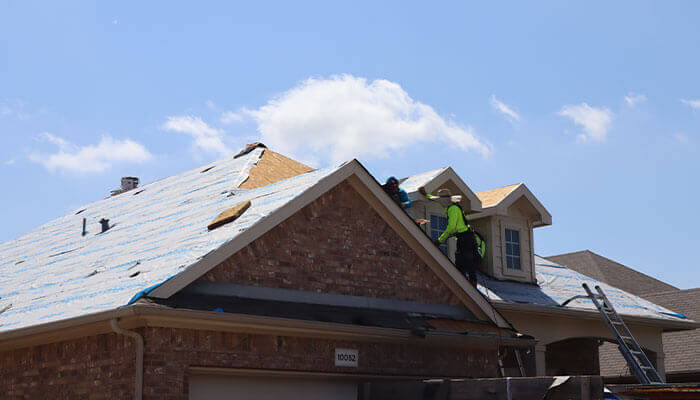 If you are building a new home, it is important to have an experienced contractor on hand to assist or consult throughout the job. This will ensure that everything is done correctly and in a way that makes good on your investment and lasts through all types of weather-related situations.

Miller Storm Roofing & Reconstruction is available to property owners throughout Arlington, Grapevine, Keller, and Fort Worth, TX. Our goal is to do right by every client, offering invaluable experience and expertise to best assist in their project. Our specific experience ensures that your roof installation is state-of-the-art, cost-efficient and architecturally dynamic.
---
New Roof Insurance Claims
We care about our clients, which is why we're there throughout the entire process from helping with insurance claims to making the wisest and most cost-effective recommendations for your project. If you need assistance understanding or sorting through this process, please never hesitate to reach out to our eager team.

Contact us today for new roof installations in the Arlington, Fort Worth, Grapevine, and Keller, TX areas!