Metal Roof
Strong & Durable Metal Roofs in the Fort Worth, TX Area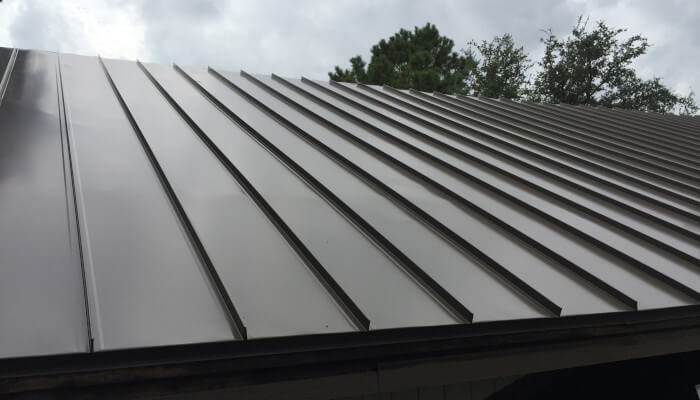 Metal roofing is a popular choice among property owners, as it offers both value and security for longer than most other materials. The cost is far worth the peace of mind, and our team can install and repair these systems with precision.

At Miller Storm Roofing & Reconstruction, serving the Arlington, Fort Worth, Grapevine, and Keller, TX areas we have replaced hundreds of roofs, including metal roofs. It is our duty to help homeowners understand the key advantages of metal shingles, so you can make a smart decision that will secure your home and be the most cost-efficient for your needs.
---
Types of Metal Roofs
Aluminum roofs are one of the longer-lasting options for metal roofs. They can last upwards of 40 years. They are also good at reflecting radiant heat and keeping buildings cool. This allows for property owners to reduce energy consumption and thus their electric bill.
Copper roofs can last over 60 years. They are aesthetically appealing and are fire resistant which makes them well-suited for warm regions. It does oxidize in approximately 20 years so you can ask for a clear polyurethane to be applied to preserve the copper's natural shine.
Steel is resistant to cracking, shining, and erosion. The expected lifespan of a steel roof is 15-30 years. They are energy efficient and recyclable which makes them a popular choice. You may also be eligible for an insurance premium reduction because of the steel's longevity.
Tin roofs are not true tin roofs, they are rolled steel coated with tin. They are durable and resistant to cracking. 40 years is the typical lifespan of a tin roof.
---
Advantages of Metal Roofing
Strong:

Metal roofing is difficult to damage, offering a better sense of security for you and your family.

Very Durable:

A metal roof will outlast any other type of roof.

Damage-Resistant (may vary from type of metal):

Metal shingles do not take as much damage as regular shingles.

Lightweight:

Compared to regular shingles, a metal roof will not increase the load on your structure.
Metal Roof Styles
Exposed Fastener Panels
Standing Seam Systems
Specialty Roofing Panels