About Miller Storm Roofing & Reconstruction
A Family-Owned Roofing and Reconstruction Company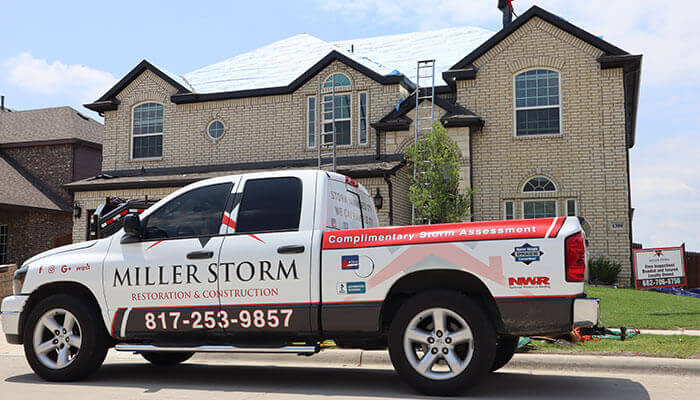 Miller Storm Roofing & Reconstruction was started in 2019 by Taylor and Jay Miller. After ten years in the storm restoration industry and working for many of the larger companies, they decided to start their own operation with a goal of fixing some of the major issues they found in the industry.

We wanted to serve as a homeowner-based business that is focused completely on the customer, making sure they have the knowledge and tools to make a decision that is right for them and their needs.

We pride ourselves on bringing our education, passion, honesty, and willingness to make sure the homeowners are getting the best possible results in our community. Miller Storm Roofing & Reconstruction believes that we can create a stress-free business relationship so homeowners can breathe a sigh of relief when we arrive and throughout the duration of the restoration.

Based in Fort Worth, we are proud to serve the nearby communities of Arlington, Grapevine, and Keller, TX. For more information about our restoration, installation or construction services, we invite you to give us a call today!